Eliska Hahn has been in front of a camera or behind a microphone for as long as she can remember. From winning a baby modeling competition when she was just 18 months old to an active modeling, acting, broadcasting, and voiceover career that has spanned over 30 years...and is still going strong.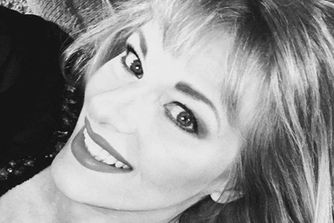 Best known for her starring role as "Nova" in Danny Boyd's 1990 cult classic "Strangest Dreams: Invasion of the Space Preachers", Eliska has gone on to do countless films, stage productions, television commercials, and voice over work nationwide. She also hosted the 2005 award winning docudrama "Love is Not an Angry Thing" (winner of the Telly, Axiem, Communicator and Videographer Awards). A voice actor for the prestigious United Stations in New York City for 5 years and a music intensive radio announcer and host for nearly 20 years nationwide, Eliska left the limitations of terrestrial radio behind to hosts her own Internet radio talk show "Speak Out LOUD with Eliska Hahn" on BlogTalkRadio. Eliska is an activist, blogger, and became a contributing author for the book "Soul Vomit: Beating Domestic Violence" released by Broken Publications. Most recently she co-starred in the world premiere of the musical "Paradise Park" for Theater West Virginia in 2018 and, last year, worked with Jamie Lee Curtis and Michale Anthony Hall on the feature film "Halloween Kills"--the next installment of the Halloween franchise from Universal Pictures that will be released in theaters nationwide October 2021.
Eliska enjoys volunteering in her community and is a tireless voice for the voiceless. She also especially loves meeting young people who have dreams of being in radio, television, or movies and helping them reach for the stars!
Let's Talk About Your Goals and Future. Book Your Free Mock Interview!