Levi Roseman
Interview and Public Speaking Coach
Levi Roseman has spent countless hours studying politics and communications. He is a government major and public policy minor at Dartmouth College and has experience in both the executive branch (the US Department of Education) and the legislative branch (US House of Representatives). He's written speeches for his US Congressman, and now he wants to help you rock your interview and capture your crown!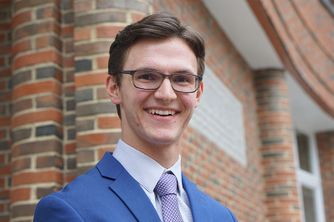 Levi has worked with contestants in many different systems, from Miss America's Outstanding Teen to Mrs. Kentucky.
If you're in the Miss America or Miss USA system you could especially benefit from Levi's political and coaching. And no matter what system you're in, you could benefit from Levi's communication coaching for interviews and on-stage questions.
Levi is a verified coach on PageantPlanet.com, the veritable authority on pageantry, with more than 420k daily readers! He's also the official pageant coach of Pennsylvania! Check out his profile and other great resources today.
Are you ready to rock your interview and on-stage questions? Well, sign up today! Levi would love to help you develop a deeper understanding of how to master visual, vocal, and verbal communication to help you stand out and capture that crown! Schedule a 30-minute consultation now!
Let's Talk About Your Goals and Future. Book Your Free Mock Interview!